Jim Silverwood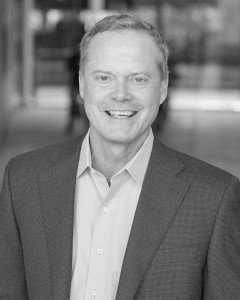 Chair- President & CEO, Affirmed Housing Group
James Silverwood, President and CEO supervises and supports the Chief Financial Officer, Vice President of Development, and Vice President of Construction at the firm.  Jim has over 34 years' experience in real estate development, in his early years as a general contractor and later as a developer.  Under his direction, Affirmed Housing has secured over $800 million dollars in financing and tax credit equity and has continued to grow in the field of affordable housing by developing innovative new construction and acquisition / rehabilitation communities across California.
Jim has been active in regional, statewide and national legislative issues. He has served on numerous Boards and Committees such as the Board of Directors of the San Diego North County Building Industry from 1989 to 1992 and California State Treasurer Matt Fong's Housing Finance Advisory Committee from 1997 to 1998.
---
Doug Shoemaker


Vice Chair – President, Mercy Housing California
Doug joined Mercy Housing California as their President in 2010. He is responsible for leading MHC's operations in California including the oversight of affordable housing development, fundraising and strategic planning.
Shoemaker has more than 15 years experience in the affordable housing and community development industry. Prior to joining MHC, Shoemaker was the Director of Mayor's Office of Housing in San Francisco where he successfully led the City's major housing initiatives, including HOPE SF (the City's comprehensive public housing transformation efforts). As the chair of the Citywide Loan Committee, he oversaw lending on dozens of affordable housing developments, including the City's pioneering supportive housing programs. a legislative advocate, she represents the California Housing Authorities Association and the California Association of Local Housing Finance Agencies.
________________________________________________________________________________
Lynn Hutchins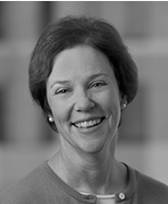 Secretary – Partner, Goldfarb & Lipman, LLP
Lynn is a partner at Goldfarb & Lipman LLP where she has practiced since 1984 in the areas of affordable housing, community economic development, environmental law, and real estate finance.
Lynn represents numerous nonprofits and public agencies in the development, financing and management of low and moderate income housing projects and programs.  She structures and negotiates agreements for all phases of the development process, including formation of special-purpose entities, acquisition of property, loan closing, hazardous materials advice, land use permits, and syndication of housing projects.  She frequently advises and lectures on labor issues related to housing and community development projects.
Lynn is active with the American Bar Association, Forum on Affordable Housing & Community Development Law and the Non-Profit Housing Association of Northern California. She is a co-author of A Legal Guide to California Redevelopment (Third Edition), a leading reference source on redevelopment legal issues.
---
Caleb Roope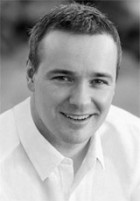 Treasurer – President & CEO, The Pacific Companies
Caleb is the President and CEO of five interrelated companies in the areas of development, finance, architecture, and construction. He has 20 years of professional real estate experience with a concentration in affordable housing development, and over his career has successfully constructed more than 100 multi-million-dollar apartment communities for low- and moderate-income families and senior citizens. Caleb has extensive experience producing assets that combine the resources and priorities of the public and private sectors such as federal low-income housing tax credit projects, inclusionary multifamily housing developments, and charter schools.
---
Justin Cooper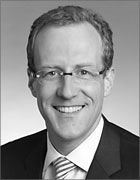 Membership Chair – Partner, Orrick Herrington & Sutcliffe LLP
Justin Cooper is chair of Orrick's nationally prominent housing finance group. He has an active multifamily housing revenue bond practice in California and elsewhere in the western United States, serving as bond counsel, underwriter's counsel and lender's counsel.  He acts as lead multifamily bond counsel for a number of California local agencies and for the California Housing Finance Agency.  Justin also has significant experience representing lenders in workouts on defaulted multifamily housing bonds and loans, including overseeing foreclosures, and has represented banks and issuers in multifamily financings involving total return swaps, secured puts and other derivative-based products.
---
Robin Hughes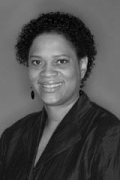 Policy Chair – President & CEO, Abode Communities
Robin Hughes is president and chief executive officer of Abode Communities. She has been actively involved in affordable housing and community development for over 25 years and in her 15 years as leader of Abode Communities, Hughes has transformed the organization into a top 50 affordable housing developer nationwide and the premier provider of affordable housing in Southern California.
Prior to joining Abode Communities, held positions in the private and public sectors including The Richmond Group of Companies, Citibank, the Community Development Commission of the County of Los Angeles, and the Office of the Mayor of the City of Los Angeles.
---
Linda Mandolini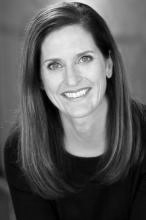 Immediate Past Chair – President, Eden Housing
Linda Mandolini has served Eden Housing as a Project Developer, as the Director of Real Estate Development, and since 2001, as Executive Director.  She oversees all the affordable housing production, resident support services and property management components of the organization, and their combined annual operating budget of over $4 million. In 2008, Linda was named a Woman of Distinction by the East Bay Business Times.
Linda held various community development positions in Boston prior to moving to California in 1996.   She served as Director of Transportation and Land Use Development at the Silicon Valley Manufacturing group in Silicon Valley.
---
Laura

Archuleta
President, Jamboree Housing Corporation
In ten short years, Laura Archuleta has guided Jamboree from a small, Irvine-based local housing developer with 750 units into a statewide provider of affordable housing with more than 6,700 units for families and seniors in 35+ communities.
Laura's commitment to enhance the quality of life for residents who live in the communities she serves spans nearly 20 years, resulting in the production/preservation of more than 10,000 housing units being leased or sold to lower-income families and/or seniors. She co-chaired the State's Proposition 1 C Campaign Finance Committee in 2006-its passage equating to additional funding to increase affordable housing options for California residents.
---
Geoff Brown


President, USA Properties Fund
Geoffrey C. Brown is President of USA Properties Fund. USA Properties Fund develops, through construction or acquisition and rehabilitation, affordable housing for families and seniors, primarily in California and Nevada. In addition, its subsidiary, USA Multifamily Management, manages its own projects in a portfolio consisting of approximately 4,000 units.
Before joining USA in 1989, Geoff was employed at Sanwa Bank California in their Real Estate Industries Division. During his tenure at Sanwa Bank as Vice President and Manager of the Pasadena Real Estate Office, he oversaw the construction lending activity for residential and commercial loans.
---
Alice Carr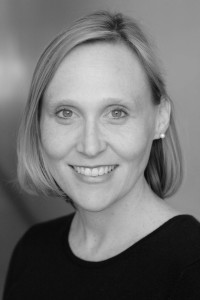 Division Manager, Chase Community Development Banking
Alice Carr is Division Manager for the Western and Southwestern Regions of Community Real Estate Lending for Chase Community Development Banking. As part of a global financial services firm with assets of $2.2 trillion, Community Development Banking is a leader in providing financing solutions that benefit communities across the nation. The real estate lending team originates over $1.2 billion annually in construction and permanent debt products to develop and revitalize affordable housing properties throughout the Chase retail footprint.  Alice's teams originate almost one-half of the national lending goal for Community Development Real Estate.
Alice has two decades of finance experience.  Prior to joining Chase in 2011, Alice served as a Managing Director/Western Regional Director for Citi Community Capital, the community lending division of Citigroup where she managed a group that originated construction, permanent, and gap financing for a wide variety of residential, commercial and mixed-use community development properties.  Previous to her 12 years at Citigroup, Alice worked at the Low Income Investment Fund in San Francisco.
---
Rebecca Clark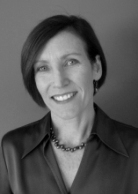 President & CEO, LINC Housing
Clark brings more than 25 years of experience to LINC Housing, a Long Beach-based nonprofit. She founded Clark Consulting Group, a consulting firm that provides expertise on affordable housing and community development to clients throughout California, including LINC Housing. Prior to establishing her consulting firm, Clark served as CEO to National Community Renaissance and executive vice president at BRIDGE Housing.
Rebecca previously founded and served as Director of the Construction Management Division at the Los Angeles Community Development Commission. Earlier at the LACDC, as Manager of the Housing Development Division, she negotiated and developed loan agreements and contracts committing over $75 million in subsidy funds, which resulted in more than 2,000 new and rehabilitated affordable homes.
---
Michael Costa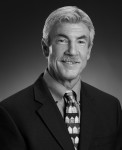 President & CEO, Highridge Costa Housing Companies
Michael is responsible for overseeing all activities at Highridge Costa Companies. The companies specialize in the development, financing, construction, syndication and asset management of affordable and mixed-income housing for families and seniors throughout the U.S., utilizing low-income housing tax credits, as well as other types of public and private financing. Over the past 23 years, Michael and his team, under the companies' various identities, have been responsible for developing and growing a portfolio of approximately 27,000 housing units in more than 275 communities throughout the U.S. and Puerto Rico, all of which were financed using tax credits. Throughout a career spanning nearly four decades, Michael has supervised the development and financing of nearly 40,000 units of multifamily affordable and market-rate housing.
---
Michael Gaber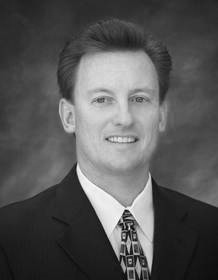 COO, WNC & Associates
WNC & Associates, Inc. appointed Michael Gaber as Chief Operating Officer in 2010. As COO, Michael leads WNC's syndication, asset management and portfolio management businesses.
Founded in 1971, WNC is a leading LIHTC syndicator with more than $4.5 billion in real estate assets acquired, including more than 1,050 properties in 44 states. WNC has successfully syndicated more than 190 funds on behalf of 19,500 institutional and retail investors, including 21 Fortune 500 companies, multinational banks, and many of the nation's leading insurance companies.
---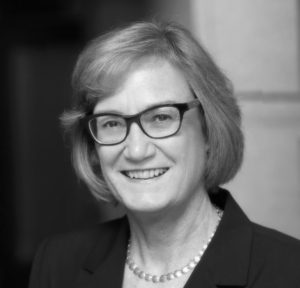 Carol Galante
Professor & Faculty Director, University of California, Berkeley
Carol is the I. Donald Terner Distinguished Professor in Affordable Housing and Urban Policy and the Faculty Director of the Terner Center for Housing Innovation, both at UC Berkeley. The Terner Center for Housing Innovation has a mission to formulate bold strategies to house families from all walks of life in vibrant, sustainable, and affordable homes and communities. As Faculty Director, Galante leads in the advancement of innovative and practical housing solutions in the private and public sector. In addition, she co-chairs the Policy Advisory Board of the Fisher Center for Real Estate and Urban Economics.
Prior to coming to UC Berkeley, Galante served in the Obama Administration for over five years as the Assistant Secretary for Housing/Federal Housing Commissioner at the U.S. Department of Housing and Urban Development (HUD) and as the Deputy Assistant Secretary for Multifamily Housing programs.
---
Rick Gentry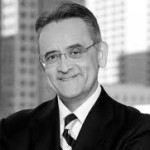 President & CEO, San Diego Housing Commission
Richard C. Gentry serves as the president and chief executive of the San Diego Housing Commission. Before coming to San Diego, Gentry was Senior Vice President of Asset Management for the National Equity Fund in Chicago, Ill., the nation's largest non-profit Low Income Housing Tax Credit syndicator.
His career in affordable housing and community redevelopment spans more than 40 years and began at the U.S. Department of Housing and Urban Development (HUD). Gentry  is also a member of the Public Housing Authorities Directors' Association, the National Housing Conference and the Council of Large Public Housing Authorities. In October 2012 he was accepted into the NAHRO Fellowship Program, which honors members for their commitment to improving the housing conditions of their fellow citizens. In 2012, Gentry received proclamations from the San Diego City Council, California State Legislature and U.S. Congress honoring him for his 40 years as an advocate for affordable housing, community redevelopment and assistance to the homeless.
---
Mary Kaiser


Membership Vice Chair – President, California Community Reinvestment Corporation
Mary Kaiser is a 30-year financial services executive, specializing in marketing, lending and integrating the delivery of financial products and services. Mary joined the California Community Reinvestment Corporation in 1995 as President and CEO, since increasing net worth of the company by $14 million while evolving the product lines to meet the increasing needs of membership as well as the low-income communities served. CCRC provides permanent mortgages, tax-exempt private placement bonds, acquisition/rehabilitation/permanent financing, and equity for the development of affordable rental and for-sale housing, extending in excess of $800 million in new loan commitments, funding of over $500 million in loans
Mary serves on the Federal Reserve Bank of San Francisco's Economic Development Council, Executive Committee of the National Association of Affordable Housing Lenders, Board of Trustees of Community Reinvestment Fund, Board of Directors of California Environmental Redevelopment Fund, Advisory Board of the Ventura County Community Foundation and the Low Income Investment Fund Loan Committee.
---
Meea Kang


Senior Vice President, Related California
Meea Kang is Senior Vice President for Related California and is responsible for business development, strategic planning and creative financing mechanisms for Related's affordable residential developments. She has over 20 years experience in affordable housing finance and development and has entitled and constructed more than 2,500 affordable multi-family housing units in California worth over $500 million.
Meea serves as a Commissioner on the California Commission on Aging, appointed by Governor Brown in 2016, is a member of Lambda Alpha International and serves as a director on the boards of the Rail~Volution, Council of Infill Builders, and the California Museum. Her projects have received national accolades from the U.S. Environmental Protection Agency, U.S. Department of Housing and Urban Development, American Institute of Architects, U.S. Green Building Council, and the 2014 Governor's Environmental and Economic Leadership Award, California's highest environmental honor.
---
Jonthan Klein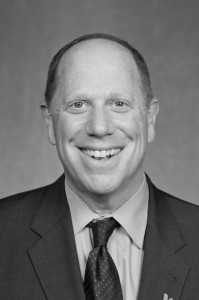 Managing Director/Northern California and Pacific Northwest Market, Union Bank
Jonathan serves as Managing Director and Northern California and Pacific Northwest market manager. In this position, he oversees all debt and tax credit equity originations in Northern California and the Pacific Northwest. Prior to joining Union Bank in 2008, Jonathan worked for Citibank's community development group, where he closed financing for affordable developments in California and Washington for a mix of for-profit and non-profit clients.
Jonathan also served on the Board of Directors of the Northern California Community Loan Fund and the Affordable Housing Finance Committee for the County of Contra Costa. He is currently active with the Bay Area Local Initiatives Support Corporation (LISC). He holds a bachelor's degree from the University of Massachusetts at Amherst and a master's degree from the John F. Kennedy School of Government at Harvard University.
---
Jacky Morales-Ferrand                                                                                           Director of Housing Department, City of San Jose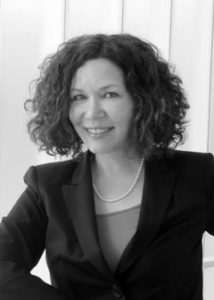 Jacky Morales-Ferrand currently serves as the Director of the Housing Department for the City of San José.  She has more than twenty-eight years of experience in affordable housing and community development, including program implementation and policy development in the public, for-profit, and nonprofit sectors.  Jacky is responsible for overseeing the Housing Department which has helped to create over 19,100 new and newly-affordable apartments and homes, and has provided over 2,100 loans to teachers and first-time homebuyers since 1987. Since this time, the Department has leveraged more than $4.1 billion in public and private capital with over $842 million in City resources to create new affordable housing opportunities.
---
Mary Murtagh                                                                                         President & CEO, EAH Housing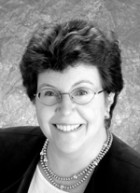 Mary joined EAH Housing as Executive Director in 1986. Professionally trained as an architect, Mary specialized in real estate finance and project management prior to joining EAH. Under her direction, EAH has successfully pursued development opportunities creating over 7,300 units throughout California and Hawaii, and increasing units under EAH property management by over 850% to more than 9,300. EAH has grown to a staff of 450, serving 20,000 residents. In 1980, Murtagh served as Development Officer for the Urban Development Action Grant (UDAG) program of the United States Department of Housing and Urban Development. Based in Washington, D.C., Mary was responsible for negotiated loans for real estate projects having a combined value of more than $300 million. Prior to relocating to the Bay Area, She was Assistant Deputy Administrator of the Community Redevelopment Agency (CRA) of the City of Los Angeles.
---
Molly O'Dell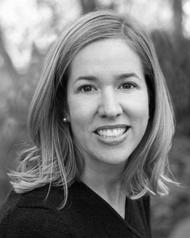 Partner, Novogradac & Company LLP
Molly is a partner in the San Francisco office of Novogradac & Company LLP. She joined Novogradac & Company LLP in January 1999 and provides tax, attestation and consulting services to real estate developers and affordable housing partnerships, including preparing forecasts, tax credit applications and tax-exempt bond applications for various states. Molly specializes in U.S. Department of Housing and Urban Development (HUD) and A-133 auditing procedures, tax-exempt bond financed rehabilitation projects, and complex tax planning strategies involving purchase accounting and cost segregation. She gained experience by working as a controller for a San Jose developer and is a frequent speaker on the affordable housing conference circuit.
---
Carol Ornelas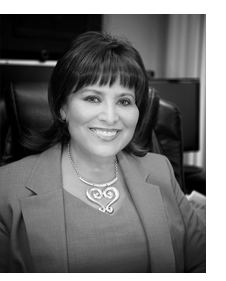 CEO, Visionary Home Builders of California
For the past 30 years, Carol has served as Chief Executive Officer for Visionary Home Builders of California, formerly ACLC, Inc.; a non-profit residential development company and provider of social services in housing related issues. VHB is headquartered in Stockton, California. Under Carol's direct leadership, Visionary Home Builders has built and rehabilitated more than 1200 units of rental housing and more than 500 residential homes for first time homebuyers within San Joaquin, Sacramento, Stanislaus and Merced counties. Carol is one of 49 leaders nationwide selected for the NeighborWorks® Achieving Excellence in Community Development program in collaboration with Harvard University's Kennedy School of Government.
---
Mary Ellen Shay


Legislative Advocate, CAL-ALHFA and President, ME Shay Co.
Mary Ellen Shay began her career as a VISTA volunteer in 1970. She worked in Shasta County and founded the Self Help Home Improvement Project with her VISTA colleagues. SHHIP just celebrated its 30th Anniversary. She has worked at the local, state and federal level in developing affordable housing and has had a private consulting business since 1986. She has prepared over 300 market studies for affordable housing and serves as program liaison to over 20 HOME projects. She has assisted in the preparation of numerous tax credit and bond applications, as well as other affordable housing programs.
As a legislative advocate, she represents the California Housing Authorities Association and the California Association of Local Housing Finance Agencies. She is a member of the Federal Home Loan Bank Affordable Housing Program Advisory Committee.
---
Ann Silverberg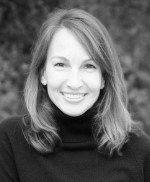 Executive Vice President, BRIDGE Housing
Since she joined BRIDGE in 1990, Ann Silverberg has assumed increasing responsibility in real estate development and asset management. As Project Manager and Director of Development, she produced many of BRIDGE's signature projects, including Montevista Apartments, a 306-unit, mixed-income property in Milpitas. As head of the Portfolio Management Team, she focused on maintaining the physical and financial health of BRIDGE's assets. Today, as Executive Vice President, she oversees the company's real estate development and major rehab activities in Northern California as well as debt and equity placement.
Ann serves on the Board of Trustees and the Investment Committee of the National Affordable Housing Trust, and is a member of the Investment Committee for the Housing Partnership Equity Trust, the only equity REIT that focuses on affordable housing. She is a past President of the Board of Directors of the Non-Profit Housing Association of Northern California (NPH).
---
Honorary Members
Jeree Glasser-Hedrick
Executive Director, California Debt Limit Allocation Committee
Jeree is currently the Executive Director of the California Debt Limit Allocation Committee (CDLAC) for the California State Treasurer's Office, which administers the private activity bond program for California. Prior to joining the State Treasurer's Office in January 2015, she worked for nearly two years as a Principal at JLG Consulting; a combination of 11 years at the Sacramento Housing and Redevelopment Agency, holding the position of Program Manager for six years; one year as a Finance Analyst at USA Property Fund; and as a Presidential Management Fellow at the U.S. Department of Housing and Urban Development.
---
Ben Metcalf
Director, California Department of Housing and Community Development
Ben, former Deputy Assistant Secretary in the Office of Multifamily Housing Programs at the U.S. Department of Housing and Urban Development (HUD), was appointed by Governor Jerry Brown to head the California Department of Housing and Community Development in December 2015. Ben spent the last five years with HUD, where he served as senior advisor to the commissioner and assistant secretary of housing from 2011 to 2013, and as senior advisor to the deputy assistant secretary for Multifamily Housing Programs from 2010 to 2012.
---
Tia Boatman Patterson
Executive Director, California Housing Finance Agency
Prior to her appointment, Tia served on the CalHFA Board of Directors and was General Counsel of the Sacramento Housing and Redevelopment Agency.  Tia's legal management of SHRA also covered the legal department's services to SHRA-administered non-profit corporations; the City and County Community Development Block Grant funds, HOME funds, Housing Trust Funds; and housing bond programs. Her responsibilities also included legal oversight of SHRA's approximately 14,000 public housing tenants, including approximately 3,500 public housing units and 11,000 Housing Choice Vouchers.
---
Mark Stivers
Executive Director, California Tax Credit Allocation Committee
State Treasurer John Chiang appointed Mark Stivers as the Executive Director to the California Tax Credit Allocation Committee (TCAC) in January 2015. Previously, Mark served 16 years as the Housing Consultant for the Senate Transportation and Housing Committee and two years as a Legislative Aide in the Assembly. He has also worked for multiple housing counseling organizations in the Bay Area.
---
Emeritus Directors
Theodore Chandler
Chief Operating Officer (COO), AFLCIO
Ted Chandler is Chief Operating Officer (COO) of the AFL-CIO Housing Investment Trust (HIT) with over 20 years of experience in housing finance and community development, including 15 years with Fannie Mae and six years with the Boston Redevelopment Authority (BRA). As COO, he oversees company operations including Multifamily, Marketing, Investor Relations, Labor Relations, and Communications.
Formerly as Vice President of marketing for Fannie Mae's Western Regional Office in Pasadena, CA, Ted was responsible for managing relationships with national mortgage banking customers. He joined Fannie Mae as Director of the Boston Partnership Office, where he worked with lenders, developers, government officials, community and nonprofit organizations, and industry partners to customize Fannie Mae financing to meet local needs. During his time with the Boston Redevelopment Authority, Ted served as Chief Executive and Chief of Staff. He was later Deputy Executive Director of the Massachusetts Industrial Finance Agency in Boston.
---

Will N. Cooper, Sr.
Chairman & Director, WNC & Associates, Inc.
Wilfred N. Cooper, Sr. co-founder and Director of the California Housing Consortium, is also the founder, Chairman and a Director of WNC & Associates, Inc. WNC is a specialist in affordable housing and owner of over 150 affordable rental properties (over 7,000 units) in the state of California.
Will is a recognized leader in the affordable housing industry. He has testified before committees of the U.S. Senate and the House about affordable housing issues. He is a Life Director of the National Association of Home Builders (NAHB), a National Trustee for NAHB's Political Action Committee and the 2003/2004 Chairman of NAHB's Multifamily Council. Will is also a Director of the National Housing Conference (NHC), and a member of NHC's Board of Governors.
---
Janet Falk
Janet Falk has extensive experience in the development and financing of nonprofit housing. She was the Vice President for Real Estate Development for Mercy Housing California (MHC), where she oversaw all of MHC's development activities statewide. She is particularly knowledgeable in utilizing the low income housing tax credit and tax-exempt bonds for nonprofit projects and in the ways in which local and state governments can most effectively assist in the development and preservation of affordable housing.
Prior to joining Mercy Housing, Janet served as Executive Director of the California Housing Partnership Corporation from 1999 to 2002. At CHPC, she specialized in the refinancing of federally assisted projects and the policy issues involved in the preservation of at-risk housing. Prior to joining CHPC, Janet was the Co-Director of Community Economics, Inc. for 19 years. She also worked for five years as a housing and community development specialist for local government agencies in the Bay Area.
---
Terry Freeman


President, Terry Freeman & Associates
Terry brings more than thirty years of experience to her company's focus on providing advisory services in the areas of real estate finance, development, asset management and troubled assets for developers, owners, lenders and government entities. She also joint ventures with local developers to develop multifamily rental communities, and specializes in senior retirement communities and apartment communities with an affordable component.
Ms. Freeman is a frequent speaker at real estate industry conferences. Recent speaking engagements include presentations on real estate finance and development at the Urban Land Institute, California Housing and Finance Agency, California Redevelopment Association, Non-Profit Housing Association of Northern California, Housing California and Novogradac & Company conferences. Ms. Freeman has authored articles on affordable housing finance for Multifamily Executive, Affordable Housing Finance and Novogradac & Company's Housing Bond Report.
---
Jack Gardner

President & CEO, The John Stewart Company
Jack Gardner joined JSCo as its President and CEO in 2001, bringing eighteen years of diverse experience in the financing, development and management of affordable housing to the company. Jack's professional background includes the public, non-profit and private sectors. He has served as Senior Housing Development Analyst for the City of Santa Monica, Southern California Program Manager for the Low Income Housing Fund, founding Executive Director of the Hollywood Community Housing Corporation, Executive Director of Resources for Community Development in Berkeley and Acquisitions Director for Edison Capital Housing Investments.
Jack is experienced in both the new construction and preservation of residential properties and his historic renovation projects have received the Governor's Historic Preservation Award, the Los Angeles Conservancy Award and the California Preservation Foundation's Affordable Housing Award.
---
Hunter Johnson


Hunter Johnson, President and CEO of LINC Housing, has more than 30 years experience in development, affordable housing, and structuring public/private partnerships. During his career, he has had a hand in developing more than 16,000 homes throughout California. Hunter has led the 25-year-old non-profit in its growth from 1,100 to more than 6,000 affordable units across the state.
Prior to joining LINC, Hunter was Director of Development for American Development Consultants in Palm Springs, a firm specializing in facilitating development projects for non-profit and for-profit housing sponsors, cities, redevelopment agencies, and Indian Tribes. Previously, Hunter served as Executive Director of the Emeryville Redevelopment Agency and as Chief of Rehabilitation for the San Francisco Redevelopment Agency.
---

G. Allan Kingston
Vice Chairman of the Board, National Community Renaissance Corporation
Allan recently joined the board of National CORE, the non-profit successor to SoCal Housing and the National Housing Development Corporation.  Previously, for 18 years as the President/CEO of Century Housing, a nonprofit affordable housing lender, Allan helped create more than 11,000 units of affordable housing in 220 developments, located in 66 communities throughout the Los Angeles metropolitan area.
Prior to joining Century, Allan directed the private real estate development activities and projects of large corporations for several years, and was a partner in several commercial real estate and residential projects in California, Hawaii, and the Midwest.
---
Alex Sanchez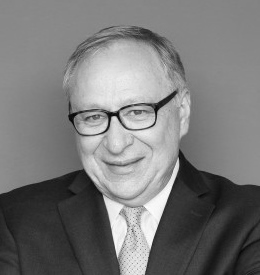 Executive Vice President, ROEM Development
Alex Sanchez joined ROEM Development Corp as Executive Vice President in 2015. He previously served as Executive Director of the Housing Authority of County of Santa Clara. The Housing Authority is of one of the nation's largest public housing authority and led that agency to become the first of its type to receive a Standards & Poors rating of "Strong Performer", the highest designation a public agency can achieve.
Alex has worked in the public sector for the past 25 years for various California communities. His primary expertise is in housing finance, community development and redevelopment. Prior to assuming his duties as was Director of Housing for the City of San Jose and the Housing Authority of the County of Santa Clara, Alex served as Director of Housing for the City of Santa Ana and Deputy City Manager and Assistant Executive Director of the Redevelopment Agency of the City of Bell Gardens.
---
Dianne Spaulding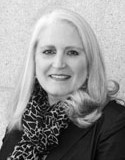 Spaulding Associates
Dianne Spaulding recently transitioned from her position of Executive Director for the Non-Profit Housing Association of Northern California after 23 years. Dianne is an active contributor in the field of housing and community development. At the national level, Dianne is a member of the National Housing Conference Board of Trustees. She is also the Past
President of Housing California, the largest statewide coalition of homeless and
housing providers in the nation, a position she held for over five years and a board on which she served for over a decade. Dianne is currently serving a third term as an appointed member of the Affordable Housing Advisory Council of the Federal Home Loan Bank of San Francisco. She is also a member of the Advisory Board of the Great Communities Collaborative sponsored by the San Francisco Foundation and the Silicon Valley Community Foundation along with other national funders such as Ford Foundation.
---
Johrita Solari


President & Founder, Solari Enterprises, Inc.
Johrita Solari: President and Founder of Solari Enterprises, Inc. a full service property management company specializing in the management of affordable multifamily housing. Mrs. Solari has 28 years experience in property management with a portfolio consisting of more than 3,500 affordable multifamily housing units in 53 locations and commercial properties throughout the United States.
She is the former vice-chair of the California Housing Consortium Board of Directors, immediate past chair of the NAHMA & NAHB Housing Credit Certified Professional Board of Governors, Past President and Founding Member of National Affordable Housing Management Association and serves on Board of Directors of various industry and community associations.