Ray became the Executive Director of the California Housing Consortium in March 2009. As the Executive Director, Ray is responsible for leading the premier "big tent" housing advocacy organization representing the development, building, financial, and public sectors united in a non-partisan effort to advance affordable housing and community development across California.
Prior to joining the Consortium, Ray spent many years in the private sector working in the government affairs and land use planning departments of two major Southern California development companies. He also has extensive experience in association management and housing policy advocacy through his service as the Executive Director of the Greater Los Angeles/Ventura Chapter of the Building Industry Association of Southern California. In addition, Ray is a former Congressional staff member and served as a US Naval officer.
Ray received his BA degree from UCLA and his Masters degree in Public Administration from the University of Washington. Ray's community involvement includes work as a former board member of HomeAid Los Angeles/Ventura, the Child Care Resource Center in the San Fernando Valley, a founding board member of THE Foundation for Las Virgenes Schools and as President of his children's elementary school Parent Faculty Club. He is also active with his children's soccer teams through AYSO as well as serving on various city council appointed committees in Westlake Village.
Ray lives in Westlake Village, CA with his wife, daughter and two sons.
_________________________________
Marina Wiant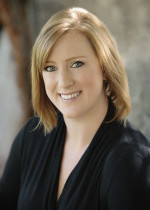 VP of Government Affairs
Marina plans, directs, and coordinates all activities related to the development of CHC's policy positions, including interacting with government officials, testifying in legislative hearings, planning policy-related events, and preparing materials to inform CHC members, the media, and the public on issues related to the affordable housing industry. Prior to joining CHC, Marina worked as a legislative staffer in the California State Assembly and also interned with the Assembly Business, Professions, and Consumer Protection Committee.
Marina received her J.D. from Santa Clara University, with an emphasis in international law, and received her B.A. from UCLA, majoring in political science and minoring in Global Studies and Russian Language. She was admitted to the California State Bar in December 2010. She works in CHC's Sacramento office.
_________________________________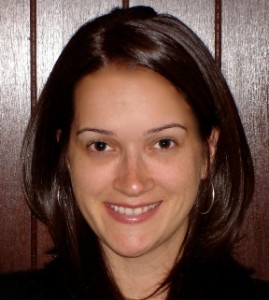 Nancy Martin
Director of Operations
Nancy joined CHC as Program Manager in 2009. Nancy's background includes experience both in the public and private sectors. Her interest in affordable housing began during her work in the land development field. Nancy was a Project Coordinator for SunCal Companies, a California based development company, where she managed the Department of Real Estate and Homeowner Association activities.
Nancy has a Bachelors degree in Mass Communications & Journalism from California State University, Fresno. Originally from California's Central Valley, she currently resides in West Los Angeles with her family.
Save