Lifetime Achievement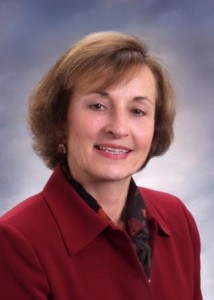 Fran Wagstaff, Mid-Peninsula Housing Coalition
Since 1983 Fran Wagstaff has been the chief executive of Mid-Peninsula Housing Coalition, one of the largest and most respected affordable housing developers in Northern California. Under Fran's leadership, Mid-Pen has developed over 6000 affordable new homes for 14,000 California residents across eight counties. Fran has grown Mid-Pen from $50Million to $1Billion in real estate assets and from 25 to 300 full-time employees.
Above and beyond her accomplishments at Mid-Pen, Fran is recognized for her leadership in advancing the entire field of affordable housing. She has been a fierce advocate for state-wide policies that create economically integrated housing in every community and has worked hard to get key legislation passed including Proposition 1C, a 2006 bond measure that provides $2.85 billion to affordable housing. Fran has also championed and supported other non-profit organizations in an effort to raise up additional leaders in the field. She is known and respected as a collaborator, bringing together diverse organizations for the sake of moving the entire social sector of housing forward.
Throughout her three decades of experience, Fran has become known as an innovator who has redefined the way affordable housing is perceived, designed, developed and financed. She has a proven track record in developing beautiful, high-quality housing that creates opportunities for those who are most economically challenged while also improving the neighboring communities. Fran often speaks at housing conferences across the nation and internationally sharing this expertise and, in particular, her knowledge of how to overcome development challenges in high-cost areas. Among her honors have been: "Woman of the Year" by the California State Legislature; the KQED "Local Hero" award; "Affordable Housing Leader of the Year" by the Non-Profit Housing Association of Northern California. Fran holds a Bachelor of Science degree from the University of Wisconsin.
____________
Private Sector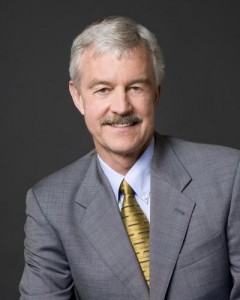 Keeley Kirkendall, PNC/ARCS Commercial Mortgage
Keeley Kirkendall, Executive Vice President, is responsible for managing the nationwide sales staff for agency affordable debt products within PNC MultiFamily Capital and PNC/ARCS. Keeley focuses on sourcing relationships, structuring deals (both taxable and tax exempt) and hiring/training staff. Mr. Kirkendall has over 20 years experience in commercial real estate, delivering both debt and equity of over $4 billion of real estate business nationwide. Prior to joining PNC/ARCS, Keeley was President of Edison Capital Housing Investments (ECHI), an investor in LIHTC and historic tax credits, nationwide. Mr. Kirkendall also created and managed the Affordable Housing Group within Bank of America, with 13 offices nationwide. This group originated approximately $800 million in loans annually, providing predevelopment, construction and permanent (taxable and tax exempt) financing for the development of affordable housing. Keeley has served on the boards of CCRC, CHC, Long Beach Day Nursery, National Association of Industrial Office Parks and Board Chair of the LISC Advisory Committee. He is vice chair of the Affordable Housing Council within ULI, board of trustees for NHC, plus a guest lecturer for the University of California, Berkeley and USC, MBA programs. Mr. Kirkendall has an MBA in Finance and a BS in Chemical Engineering.
____________
Non-Profit Sector
National Farm Workers Service Center
The NFWSC was founded by Cesar E. Chavez, Dolores C. Huerta, Senator Robert F. Kennedy, and Walter Ruether, President of the United Automobile Workers (UAW) in 1966. Early in its history, the NFWSC adopted an aggressive and innovative approach to addressing the needs of farm worker communities by developing and operating a chain of rural farm worker health clinics, farm worker cooperatives, and the nation's first farm worker retirement home.
The NFWSC uses education, child development, affordable housing, economic development, health care and financial services as tools to create a better future for various communities. Since 1983, the NFWSC has developed various affordable housing and economic development projects to address the needs of farm workers, Latinos and other working families.
The NFWSC has constructed over 600 single-family homes and completed 24 acquisition/ rehabilitation and new construction communities totaling approximately 4,000 multi-family units. In January 1999, the NFWSC board re-focused its commitment to proactively help farm workers, Latinos and other working families secure housing that is both affordable and of high quality. As a result, the NFWSC Board of Directors challenged staff to positively impact housing conditions for at least 100,000 Southwest residents in the next ten years. From this challenge stems the goal to acquire and rehabilitate, build new and/or facilitate the production of 25,000 housing units within the next ten years.
In terms of economic development, the NFWSC developed, owns and operates two small shopping centers. Mariposa Plaza, in Parlier, California, is a 10,000 square foot center built to cater to the large population of farm workers, which flood the area during harvest time in the Valley. Mariposa Plaza is filled with small businesses, usually minority-owned, who provide workers with food and services.
____________
Community Development Lending/Philanthropic Sector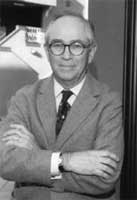 Alan Stein, JMP Securities
Alan L. Stein was asked by the San Francisco Foundation in 1981 to chair a Blue Ribbon Task Force to determine the most appropriate use of an anonymous gift of $600,000 to address the housing crisis in the Bay Area. The task force recommended the formation of BRIDGE as a nonprofit development corporation. Mr. Stein has served as Chairman of the Board of BRIDGE Housing Corporation since its inception in 1981. In 2001 BRIDGE launched the Alan and Ruth Stein Educational Assistance Program to further the educational and vocational goals of BRIDGE residents.
Mr. Stein is Managing Director at JMP Securities. From 1997 to 2004 he was a Venture Partner of Weston Presidio, a venture capital company. From 1982 to 1995 he was Executive Director of Investment Banking, a Senior Managing Director and member of the Executive Committee at Montgomery Securities. Mr. Stein received his AB at Columbia College and his MBA at the Harvard Graduate School of Business Administration. He began his career in 1954 with Goldman Sachs and Company and retired as a General Partner in 1976. In March 1978 he was appointed Secretary of the Business, Transportation, and Housing Agency for the State of California and served in that capacity until October 1980. From September 1981 to September 1982, Mr. Stein served as Associate Dean – Executive Education at the Walter Haas School of Business, University of California, Berkeley. He is Trustee of the California College of the Arts and Chairman Emeritus of the Board of Trustees of the American Conservatory Theater.
____________
Public Sector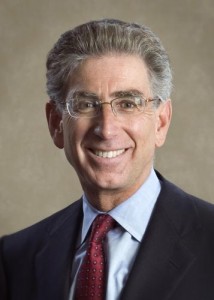 Phil Angelides, California State Treasurer 1998-2006
Phil Angelides has made his mark in California and the nation as an effective public leader and as a successful businessman.
Mr. Angelides is a Principal of Canyon Capital Realty Advisors and Chairman of the Canyon Johnson Urban Communities Fund, a partnership of Canyon and Earvin "Magic" Johnson, focused on investing in, improving, and greening residential rental and mixed use properties in urban communities across America. He also serves as the National Chairman of the Apollo Alliance, a coalition of business, labor, environmental and community leaders committed to accelerating our nation's transition to a clean energy future. Mr. Angelides was the California State Treasurer from 1999-2007, and the Democratic nominee for Governor of California in 2006.
During his eight years in elected office, Mr. Angelides transformed the State Treasurer's Office into a force for progress. The Associated Press reported that he made "the sleepy treasurer's office a policy powerhouse," and The Sacramento Bee praised Treasurer Angelides as "the most effective and dynamic state treasurer in a generation."
As State Treasurer, Mr. Angelides served as a trustee for California's two major pension funds with combined assets of nearly $400 billion, managed the State's $57 billion investment fund, financed over $150 billion in schools, transportation, parks and other public projects, and earned record returns on state investments.
During his tenure as Treasurer, Mr. Angelides launched ground-breaking initiatives that directed $26 billion to promote smart growth and to create jobs, housing and opportunities in inner cities, catalyzing a wave of re-investment in urban centers across the country. He put the weight of the state's pension funds behind investment in environmental technology and the fight against global warming — seeding the "green-tech" investment revolution. He mobilized pension funds and investors across the nation to usher in a new era of corporate responsibility, protect investors, and restore integrity to the nation's financial markets. And, Mr. Angelides created innovative programs to foster educational excellence and reform and to expand college opportunity.
For more than a decade prior to his election as State Treasurer, Mr. Angelides served as President and owner of River West Investments. Among his business ventures was the new town of Laguna West, a pioneering smart growth community, which was featured in Time, Newsweek, the New York Times, U.S. News and World Report, and ABC-TV's "Good Morning America," and sparked a national dialogue around building more livable, environmentally responsible communities.
Phil Angelides has been active in the civic life of his community and state for more than three decades. In addition to being involved in numerous charitable causes, he served as Co-Chair of the Sacramento Mayor's Commission on Education and the City's Future in 1995-96, and then led a unique bi-partisan civic committee, which helped turn around the troubled Sacramento City Unified School District. He served as Chairman of the California Democratic Party from 1991 to 1993, leading a remarkable campaign that elected two women senators for the first time in any state's history and carried the state for a Democratic presidential candidate for the first time in 28 years.
Mr. Angelides has received numerous awards for his work, including the National Inner City Leadership Award from the Initiative for a Competitive Inner City; the California League of Conservation Voters' Environmental Leadership Award; and the Congress for the New Urbanism's Lifetime Achievement Award.
Mr. Angelides, 54, is a graduate of Harvard University and a Coro Foundation Fellow. He and his wife, Julie, have three daughters – Megan, Christina and Arianna.