Lifetime Achievement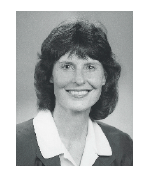 Maureen Higgins
Maureen Higgins is the managing partner of Sloan Higgins Jensen and Associated, a comprehensive governmental advocacy and consulting firm based in Sacramento, California. She has also served as the Chief Deputy and as the Chief Legislative Advisor for two California Governors, directing the advocacy efforts of over 50 state departments and agencies, advising the Governor on over 2000 pieces of legislation a year and working closely with the Department of Finance and the legislature in ensuring passage of the annual state budget. She also served as the Executive Director of the California Housing Finance Agency (CHFA), the state's mortgage bank. CHFA serves the housing needs of low and moderate-income individuals by providing mortgage insurance and below-market interest rate mortgage capital through the sale of tax-exempt bonds. Ms. Higgins also administered approximately $650 million for various housing assistance programs. An attorney, she has lobbied for the Attorney General. For the last thirteen years, she has worked extensively on legislative issues in the affordable housing, health, insurance, education and business-related fields.
Lifetime Achievement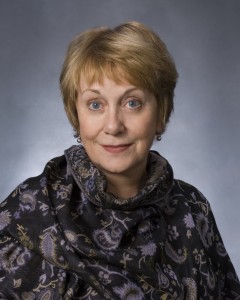 Christine Minnehan
Christine Minnehan is recognized in the Capitol as the authority on housing bonds, redevelopment, landlord tenant law, relocation and rent stabilization. During the last 35 years, she served 10 years as Senate President David Roberti's principal consultant for housing, during which she developed the first three housing bonds and HCD programs still used today. At the request of Senate President John Burton, she developed and negotiated the $2.1 billion housing and homeless bond, Prop. 46. Since 1976, Ms. Minnehan has sponsored, developed or played a role in defeating some 3,000 bills. Ms. Minnehan is now the Director of Legislative Advocacy for the Western Center on Law and Poverty.
____________

Private Sector
Affirmed Housing Group, Jim Silverwood
Affirmed Housing Group is dedicated to improving and sustaining the viability of California communities through the development of well-designed and professional managed affordable housing through collaboration with civic leaders and private-sector financial partners. Affirmed Housing Group promotes neighborhood revitalization through innovative design techniques to improve distressed communities and strengthen healthy communities, delivering quality affordable housing to work-force and senior households in greatest need. By utilizing infill land, sustainable building methods and renewable energy to relieve communities of environmental concerns, Affirmed Housing Group has continued to grow in the field of affordable housing by developing innovative, sustainable, ground up development, as well as acquisition/rehabilitation projects throughout California. Total Financing and Tax Credits secured now exceed $700 million.
____________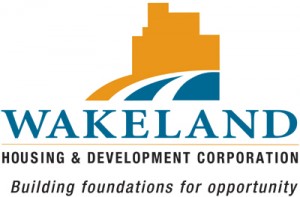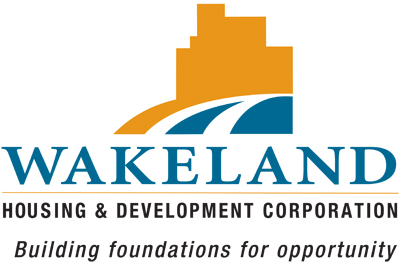 Non-Profit Sector
Wakeland Housing, Ken Sauder
Wakeland Housing and Development Corporation, under the leadership of President & CEO Ken Sauder, has grown its development portfolio to more than 5,700 units in 32 projects throughout California. During the last two years, Wakeland's experience in infill development culminated in the development of Los Vecinos-a 42 unit new construction project in Chula Vista that replaced a crime ridden abandoned hotel with a LEED Platinum certified development. The energy savings are passed on to residents who could save up to $1,000 per year in overall housing costs. In Wakeland developments since Los Vecinos, green building has become standard, changing the affordable housing industry by bringing together both infill and experience and green technologies. Wakeland has since developed Parkside LEED Platinum certified; Village Green; and soon-to-be-completed, Vista Grande.
____________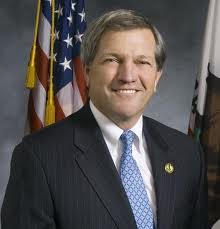 Public Sector
Senator Mark DeSaulnier
Senator Mark DeSaulnier was elected to the Senate in November 2008. In his first term, he has taken a leadership role on a variety of key issues including affordable housing, government reform, labor, transportation, the environment, health care, local government and public safety. Senator DeSaulnier brings a breadth of experience to the Legislature and public service. He now chairs the Transportation and Housing Committee and the Subcommittee No.3 of Budget and Fiscal Review Committee pertaining to Health and Human Services. Additionally, he sits on the Senate Committees on Budget, Health, Energy, Utilities & Communications, and Governance & Finance as well as the Joint Legislative Sunset Review Committee. His top legislative priority has been working to reform state governance, including a comprehensive package of reforms sponsored by California Forward. In the 2011 budget discussion, Senator DeSaulnier introduced what became commonly know as the "DeSaulnier proposal" in an attempt to save funding for affordable housing despite difficult budget circumstances.