Lifetime Achievement
Margaret Schrand was a Senior Vice President at Wells Fargo in the Community Lending and Investment Group.  She managed a team that originates credit facilities for affordable housing developments which provide Community Reinvestment Act Credit for the Bank.  These facilities primarily involve construction debt for projects with Section 42 LIHTC credits.
Prior to her work at Wells Fargo Bank, she managed affordable housing lending in Northern California for First Interstate Bank and worked with First Interstate Mortgage Company in the funding of multifamily housing.  Ms. Schrand also worked in consulting for both development projects and for financing.   She consulted with The Development Fund in the organization of Community Reinvestment Corporations in California, Washington, Hawaii and Nevada.  Ms. Schrand worked with HUD's Housing and Community Development programs in Northern California and Nevada from 1970 to 1984.
____________
Private Sector
Natalie Gubb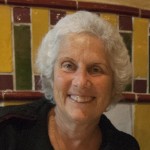 Ms. Gubb is a partner in the firm of Gubb & Barshay LLP with an emphasis of practice in affordable housing, real estate and tax matters and tax credit syndications. Ms. Gubb drafted the initial legislation for the California low income tax credit program and revisions to the state tax credit and allocation laws. She also acted as consultant to the California Tax Credit Allocation Committee on the annual allocation program. She has structured many syndications of affordable housing projects in California and other states, using state and federal tax credits.
____________
Non-Profit Sector
LifeSTEPS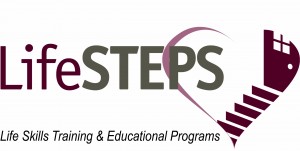 Founded in 1996, Life Skills Training & Educational Programs' (LifeSTEPS) mission is to provide effective educational and supportive services to maximize the strengths of individuals and build resilient communities. LifeSTEPS is the single largest provider of social services to the residents of affordable housing communities in California. Statewide, they serve families, seniors and individuals in 200 communities, providing over 70,000 people in 22,000 households access to our strength based, resident-centered services. LifeSTEPS is firmly committed to helping people rise above impoverished environments to become self-sufficient, experience well-being, and break the devastating cycle of poverty. They help people create healthier, happier and more sustainable lives through case management, adult education, senior age-in-place services, and after school programs. Since 2010, 87% of the residents receiving this assistance have maintained their current housing for 12-months or longer – and 92% have said that their financial literacy program was "life-changing".
____________
Public Sector
Leslye Corsiglia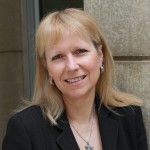 Leslye is the Director of Housing for the City of San Jose.  Since joining the City in 1991, Leslye has been responsible for overseeing the Department, which has financed the construction of more than 18,200 affordable housing units, leveraging more than $2.5 billion in private and public capital with $835 million in City loans and grants.  In addition to multi-family housing production, during Leslye's tenure, the City has assisted 2,242 homebuyers to purchase their first home, including 740 public school teachers. From 1981 to 1990, Ms. Corsiglia worked for the California Department of Housing and Community Development and was responsible for the daily oversight of the State's housing loan and grant programs, including the administration of the State's first affordable housing bond initiatives that made $600 million available for the construction and rehabilitation of affordable housing throughout the State.  Leslye is a member of the Board of the Non-Profit Housing Association of Northern California, Board of Governors of the National Housing Conference (NHC), the Board of Directors for the California Housing Consortium, the Board of Directors for the California Association of Local Housing Finance Agencies, and the Leadership Board of Destination: Home, which seeks to end chronic homelessness in Santa Clara County.
Cathy Creswell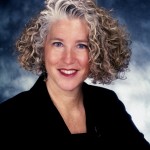 Cathy E. Creswell served as Acting Director of the California Department of Housing and Community Development (HCD) from January 2011 until February 2012.  As Director, Cathy was responsible for oversight of HCD's housing finance and community development programs; state housing policy, planning and code-setting processes.  She administered the allocation of millions in Proposition 46 and C bond funds for affordable housing.
Cathy has been involved in housing and community development since 1979.  Prior to her tenure with HCD, Cathy was Director of a Community Development Association in Grand Rapids, Michigan, Director of a tenant counseling organization and served as a consultant to several housing and community development organizations.  She worked for HCD in various roles since 1985 and was appointed as Deputy Director over Housing Policy Development Division by Governor Gray Davis.  Cathy became the longest tenured Deputy in HCD history.