As we celebrate our 20th Anniversary, we are thrilled to welcome our keynote speaker, former California Senator, Barbara Boxer. As a champion of those less fortunate, our 4-term Senator provided strong leadership for California and the nation. She could always be counted on to stand up for affordable housing and use her strong voice to make sure our small voice was never lost in Washington DC.  As she gets started on the next phase of her life and career, we couldn't be more pleased to have her join us.
Early bird registration is now open, click here to register!
The 2017 Policy Forum & CA Housing Hall of Fame Awards will be held at the Fairmont Miramar Hotel, Santa Monica on May 11, 2017.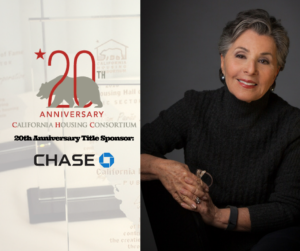 Registration for the Policy Forum is open, sponsorship opportunities and table sales are available now. Please contact Nancy Martin with requests.